Your Local Window Cleaning Service
Whether you are preparing for company or as part of your spring-cleaning project, washing windows can be a tedious task. Why not leave it to the professionals? At Looking Glass Solutions, LLC we pride ourselves on providing the best window washing service at a reasonable price. We've been serving the Washougal area for years and our prompt, reliable service is what keeps our customers coming back. If you are looking for professional window cleaning Washougal, we guarantee you will be happy with our work.
Building long term relationships with our customers is our primary goal. The founder and owner of Looking Glass Solutions LLC is Aaron Z Rose, a longtime resident of Washougal, WA. The windows in your home or business are a big investment. We want to help you preserve their beauty, cleanliness, and longevity.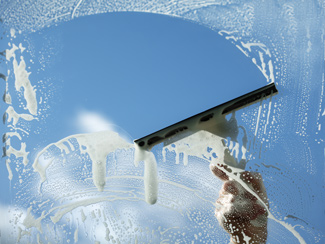 Our Window Washing Process
Having your windows cleaned professionally beautifies and protects this large investment in your home. In other areas of your house it may not be as obvious that cleaning or maintenance are needed. But windows that have gone without a regular washing will become obvious every time you look through them. Chemicals and minerals can buildup and etch the glass causing water spots that make them look dirty.
Looking Glass Solutions, LLC provides a full spectrum of window cleaning services for your home or office:
Clean each window by hand
Remove and wipe down window screens
Wipe down the window tracks and frames
Eliminate and prevent hard water spots
Our work is 100% guaranteed!
Clean Windows with Peace of Mind
Efficacy and respect are paramount to our service. There is a high level of trust involved when you decide to hire a service provider into your home. We understand this and know that as we clean, we may be entering the most private rooms of your house. We will make every effort to keep the inside of your home as clean as when we arrived. We will not enter your home without shoe covers and we use drop cloths to minimize damage from accidental spills or drips. Our employees are trained and held to the highest standard of customer service. We are licensed and insured to provide our services with peace of mind.
If your windows are looking spotted and dirty, you need the company you can trust to do the job right. Call or contact Looking Glass Solutions, LLC today to schedule your window cleaning appointment. We look forward to working with you and making your windows sparkle!
Services we offer:

Window Washing

Gutter Cleanout

Roof Moss Treatment

Moss Removal

Pressure Washing